Open-type Single-stage Screw Compressor Unit
Product Detail
Product Tags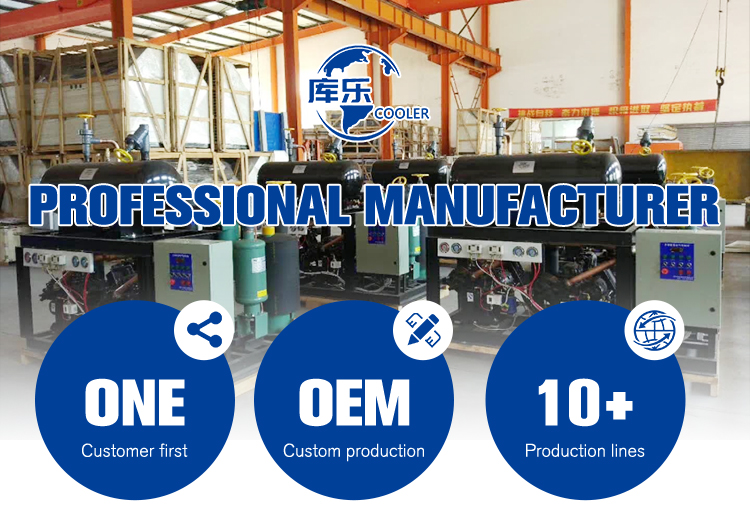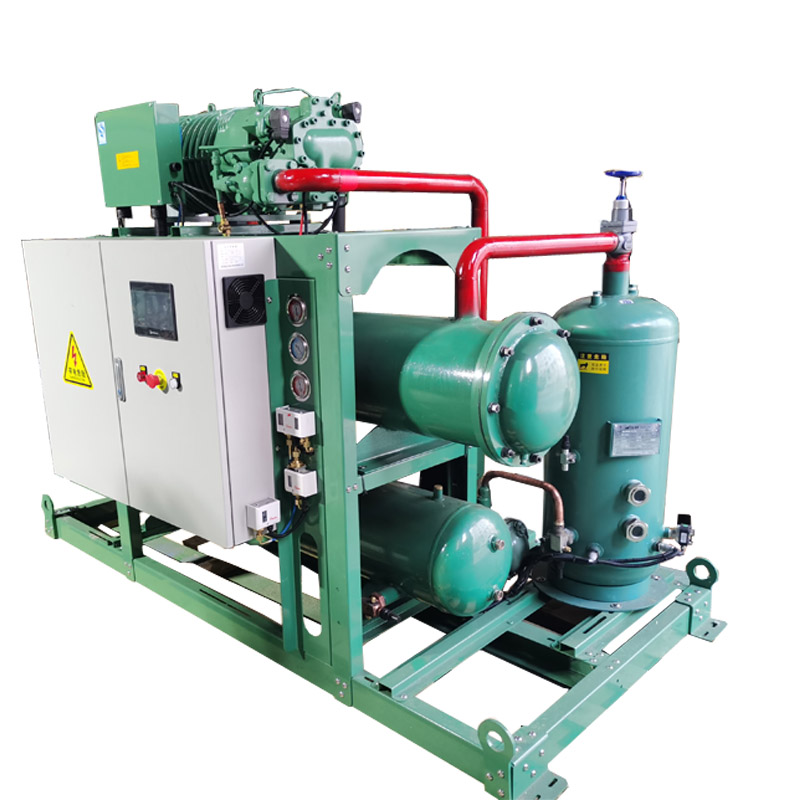 Model

Power

Displacement

Power Supply

Electrical  Pparameter

Oil Supply Methed

 

 

 

HP/KW

2900g/min 50Hz

3500g/min 60Hz

Maximum working current

Start / stall

Current

Weight Including Freezing Oil

 

 

Low temperature model

G LLG- DBL-10

10/ 7.5

34.78i3/h

41.9n3/h

 

19.9A

59.0 A D/

99.0A DD

Differential pressure oil supply

116kg

 

 

GLLG- DBL-15

15/ 10.5

63.5n3/h

76.64n3/h

30.8A

97.OA D/

158.0A DD

126kg

 

 

G LLG- DBL-20

20/15

84m3/h

101m3/h

47A

129.0A D/

201.0A DD

174 kg

 

 

G LLG-DBL-30

30/22.5

1 1 8m3/h

142m3/h

57A

153.0A D/

266.0A DD

183 kg

 

 

GLLG- DBL-40

40/30

140m3/h

168m3/h

64A

187.0A D/

313.0A DD

234kg

 

 

GLLG- DBL-50

50/37.5

165m3/h

198m3/h

78A

206.0A D/

355.0A DD

238kg

 

 

G LLG-DBL-60

60/45

192m3/h

232m3/h

97A

267.0A D/

449.0A DD

297kg

 

 

G LLG-DBL-70

70/52.5

220m3/h

266m3/h

123A

29CU0A D/

485.0A DD

310kg

 

 

G LLG- DBl^75

 

75/56

250m3/h

302m3/h

380..415V

D/DD/3/50HZ

143A

350.0A D/

5 85.0A DD

326kg

 

 

G LLG- DBL-100

 

1 00/75

320m3/h

384m3/h

154A

520.0A DZ

801.OA DD

425kg

 

 

G LLG-TDBL-120

120/90

410m3/h

495 m3/h

215A

612.OA D/

943.OA DD

428kg

 

 

GLLG- DBL-140

140/105

470 m3/h

567 m3/h

259A

729.OA D/

1114.0 A

432kg

 

 

Medium temperature model

GLLG-ZBL-15

 

15/10.5

 

345"

41.92m3/h

25A

59.0AD/

99.0ADD

120kg

 

 

G LLG-ZBL-20

20/15

63.5m3/h

76.6m3/h

 

38A

81.0 A D/

132.0A DD

130kg

 

 

G L LG-ZBL-30

30/22.5

84m3/h

10lm3/h

51A

126.OA D/

218.OA DD

17»g

 

 

GLLG-ZBL-40

40/30

1 18m3/h

142m3/h

65A

182.OA D/

31 1.0A DD

183kg

 

 

GL LG-ZBL-50

50/37.5

140m3/h

168m3/h

78A

206.OA D/

355.OA DD

240kg

 

 

G L LG-ZBL-60

60/45

1 65m3/h

198m3/h

97A

267.OA D/

449.OA DD

246kg

 

 

G L LG-ZBL-70

70/52.5

1 92m3/h

232m3/h

123A

290.OA D/

485.OA DD

305kg

 

 

G LLG-ZBL-80

80/60

220m3/h

266 m3/h

143A

350.0 A D/

585.0 A DD

314kg

 

 

GLLG-ZBL-90

90/67.5

250m3/h

302m3/h

180A

423.OA D/

686.OA DD

336kg

 

 

G LLG- ZBL -120

120/90

320m3/h

384m3/h

202A

603.0 A D/

 923.OA DD

425kg

 

 

G LLG-ZBL -140

140/105

410m3/h

495 m3/h

246A

665.0A D/

1023.0 A DD

43

Kg

 

 

G LLG- ZBL -160

160/120

470m3/h

567 m3/h

259A

729.0 A D/

1114.0 A

480kg

 
Stable&Reliable; High efficiency&energy saving; Compact&nimble; Easy operation&convenizence
 ● High- efficiency screw compressor: higher COPthan the same type of compressor units.
● Open   asynchronous motor with high efficiency and lownoise; the permanent   magnet synchronous variablefrequency motor is also available for   selection.
● Differential- pressure oil supply system with a small oilpump as pre- lubrication: energy- saving and reliable.
● Economizer installed: make the high pressure liquidfrom the condenser subcooled, thus improve COP ofthe system.
● Fully   automatic one- key start- up; real- time analysisand monitoring of the   operation status; saving andkeeping of the historical data, remotely   control.
● Automatic capacity control make the unit run with highefficiency under various working conditions.
● The preventive safety and protection system:unmanned but safe and reliable.
●All the components are from well-know nmanufacturers: high reliability and guaranteed quality.
● Each unit is tested and checked for its fullperformance to ensure the quality.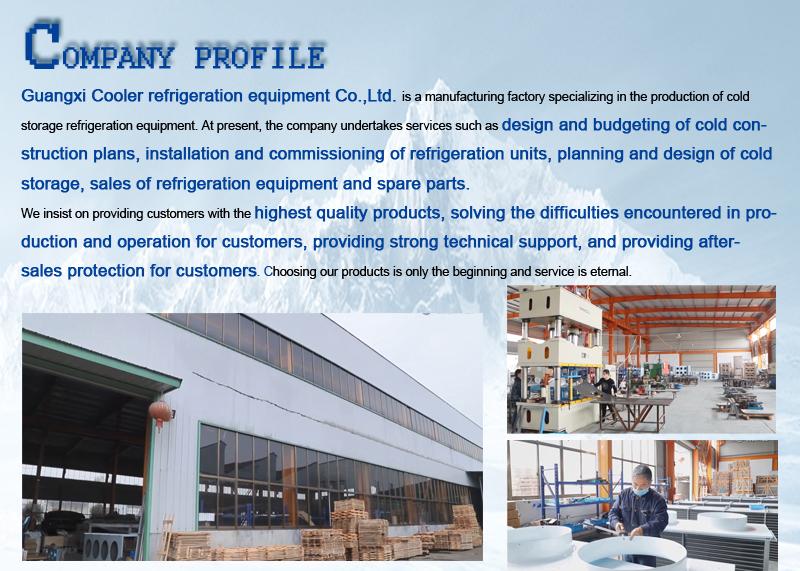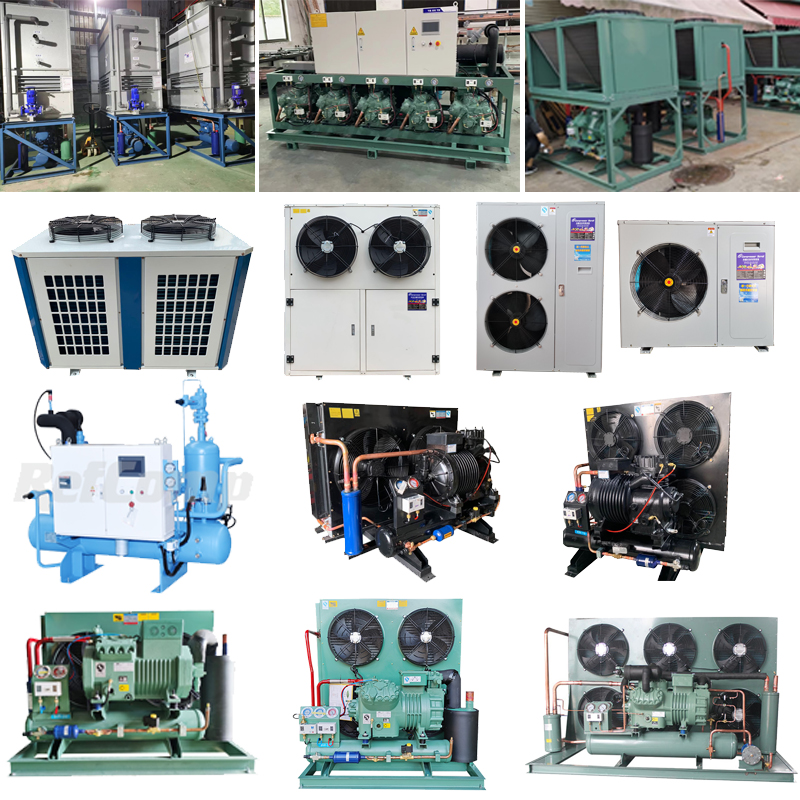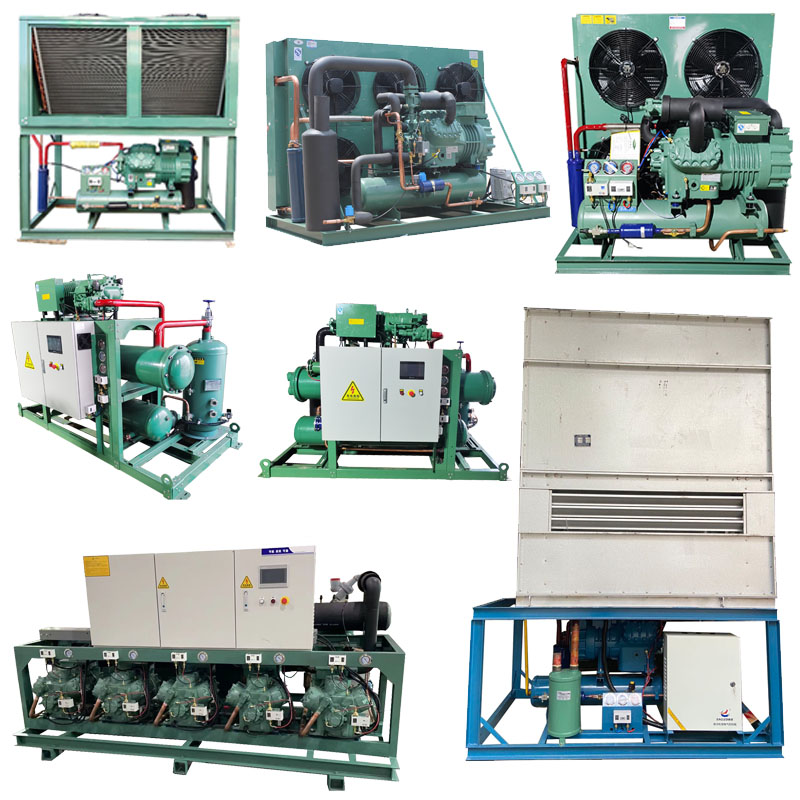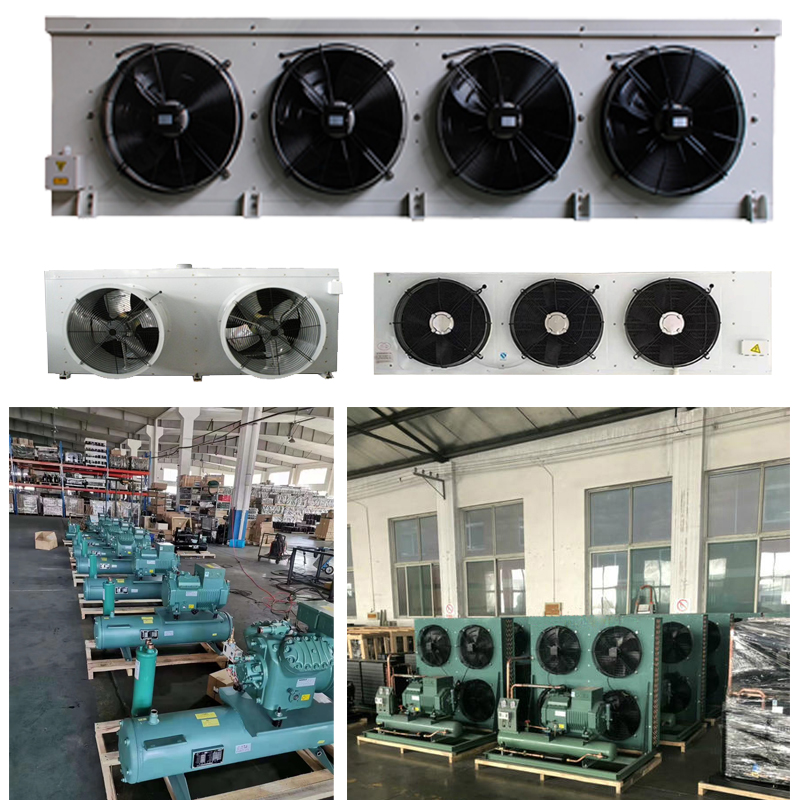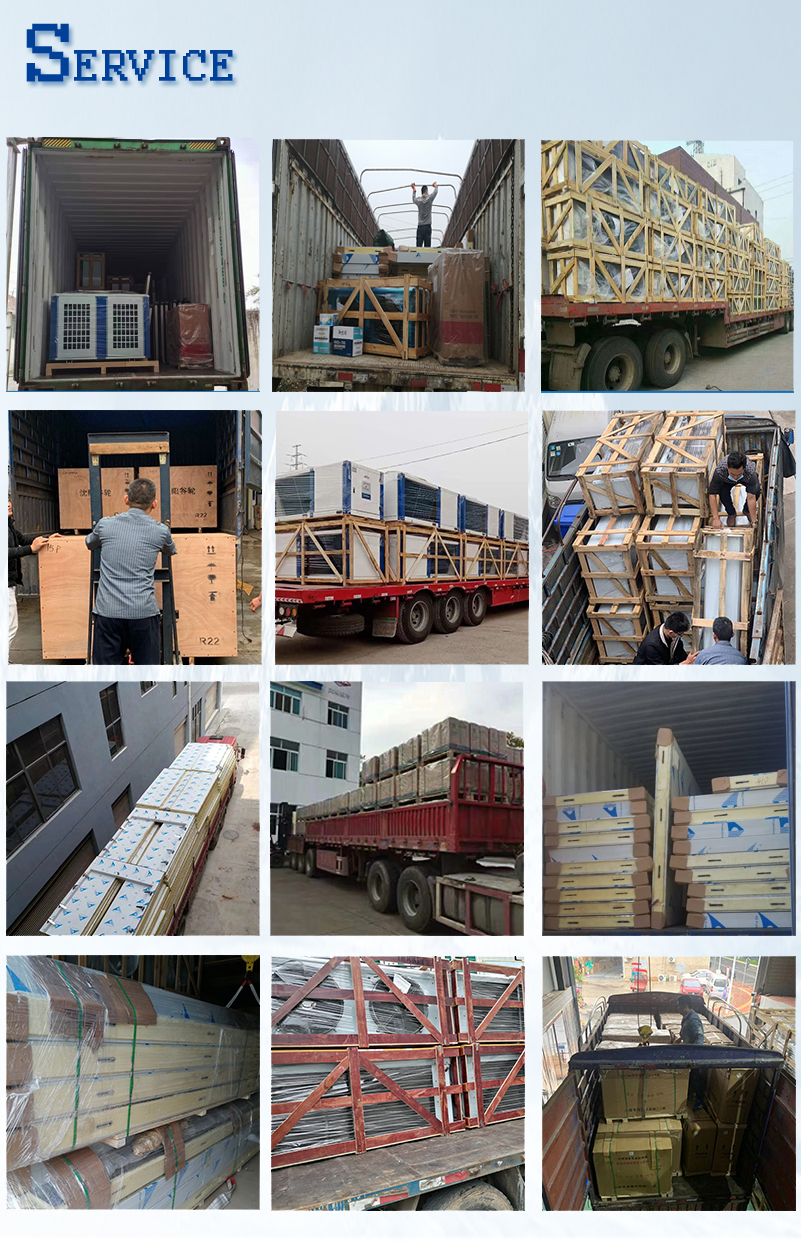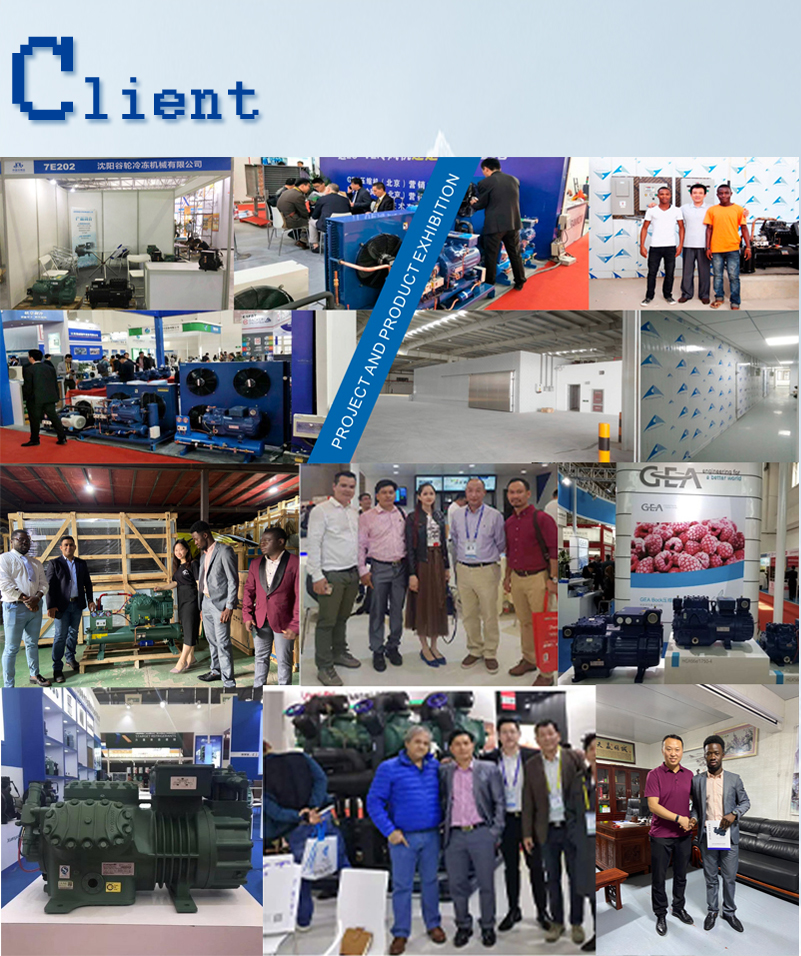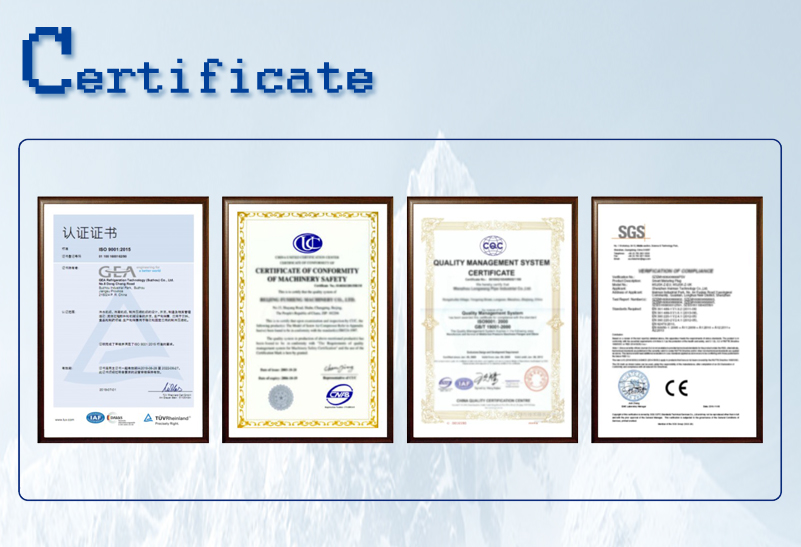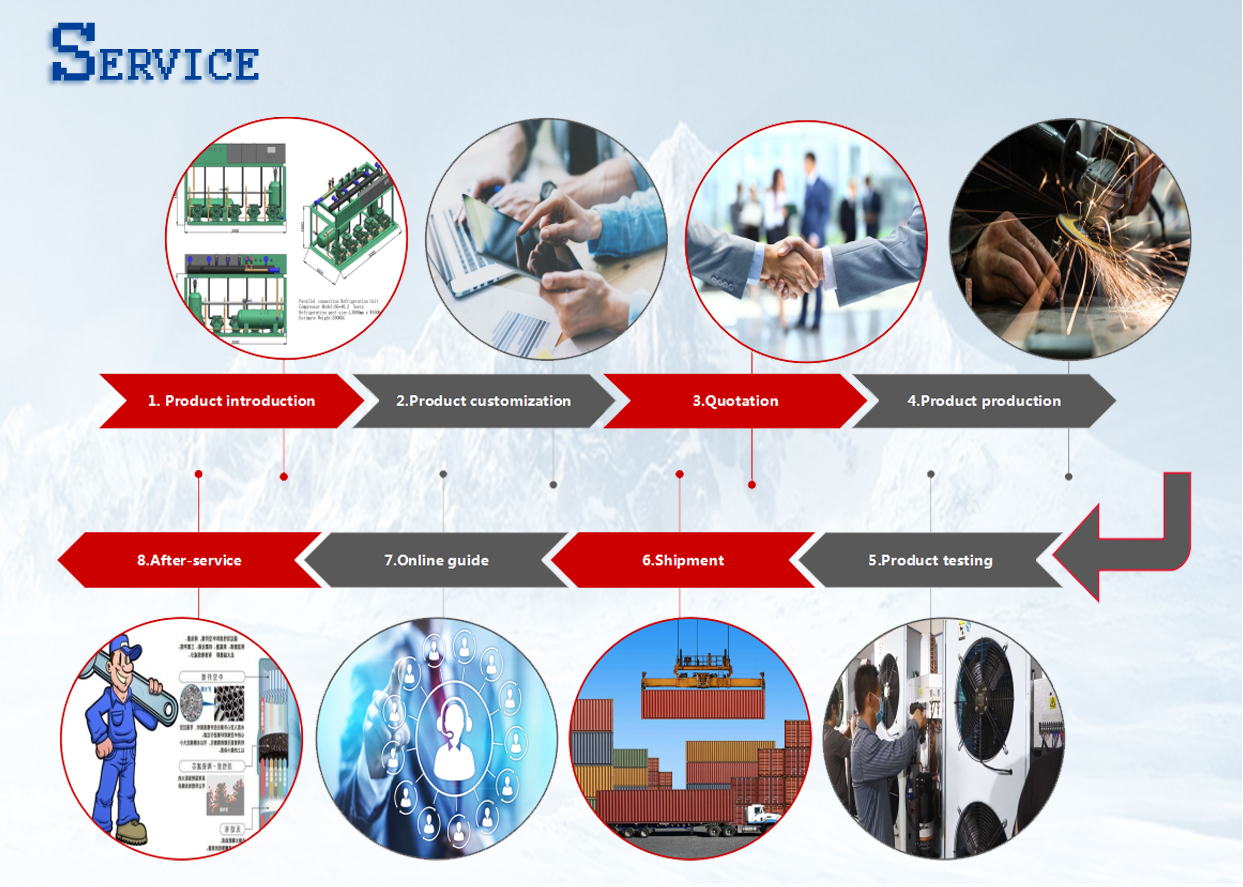 ---
Next:
Professional China China Frozen Fish Food 40 Feet Cold Room Containers Cold Storage HK Cold Storage of Fruits and Vegetables
---
Write your message here and send it to us