V type refrigeration condenser
Product Detail
Product Tags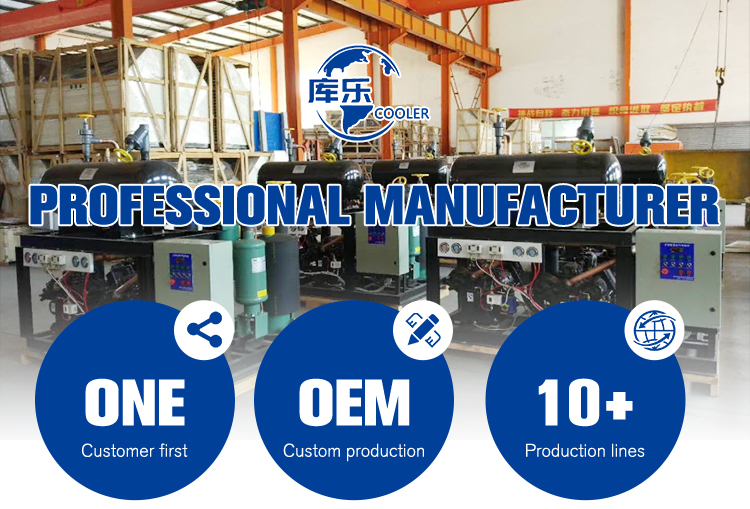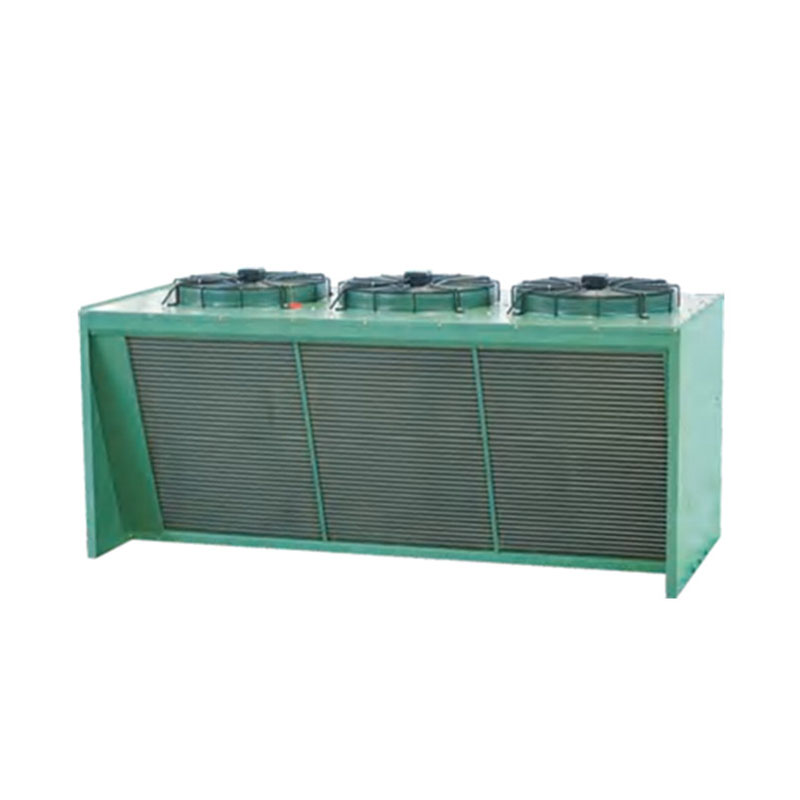 Molde

Heat exchange cacity(kw)

Heat exchange area

(m2 )

Fan

QTY

Fan φ(mm)

Air volume (m³/h)

Power(W)

Voltage (V)

FV-31.0/100

31.0

100

2

520

2x6500

2x420

380

FV-34.4/120

34.4

120

2

550

2x7500

2x550

380

FV-44.2/155

44.2

155

2

550

2x7500

2x550

380

FV-55.8/185

55.8

185

2

600

2x9500

2x800

380

FV-61,6/200

61.6

200

2

600

2x9500

2x800

380

FV-67.4/220

67.4

220

3

550

3x7500

3x550

380

FV-73.9/240

73.9

240

3

550

3x7500

3x550

380

FV-81.5/265

81.5

265

3

550

3x7500

3x550

380

FV-92.4/300

92.4

300

3

600

3x9500

3x800

380

FV-108,7/350

108.7

350

3

630

3x10800

3x850

380
1. Cabinet is steel plate with plastic spray, corrosion-proof and pleasant looking.
2. Mechanically expanded pipes with AL fins good heat transfer performance.
3. Air Cooled condenser have done 2.8 Mpa gas pressure and pollution clear before leave factory.
4. R22, R134A, R404A, R407C etc are optional.
5. Large air flow and low speed Built-in motor with low noise and nice looking.
6. It is widely use in big capacity condensing unit, large windward acreage and high heat exchange efficiency, with external motor.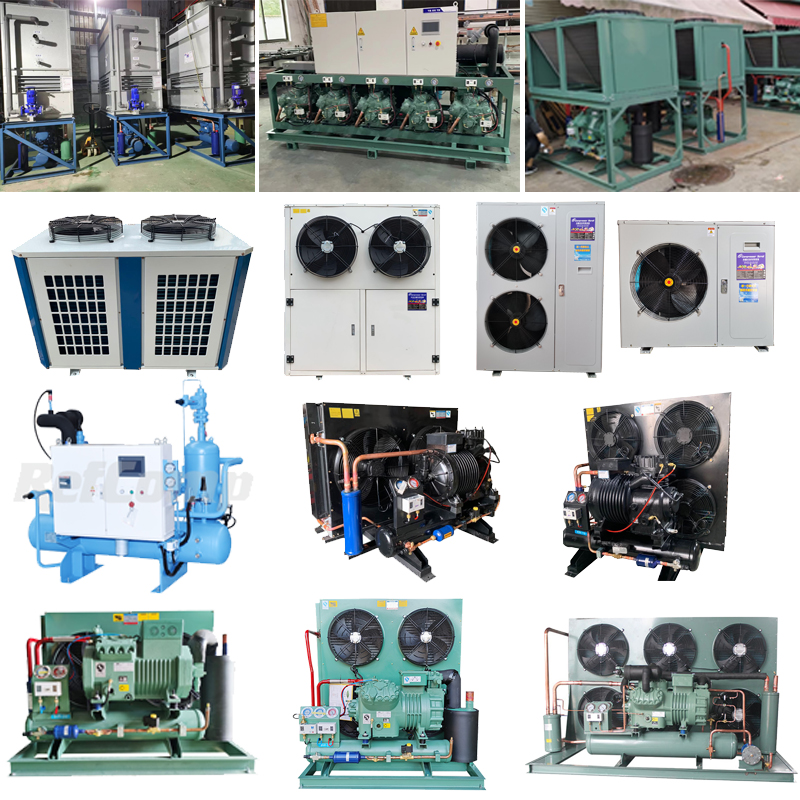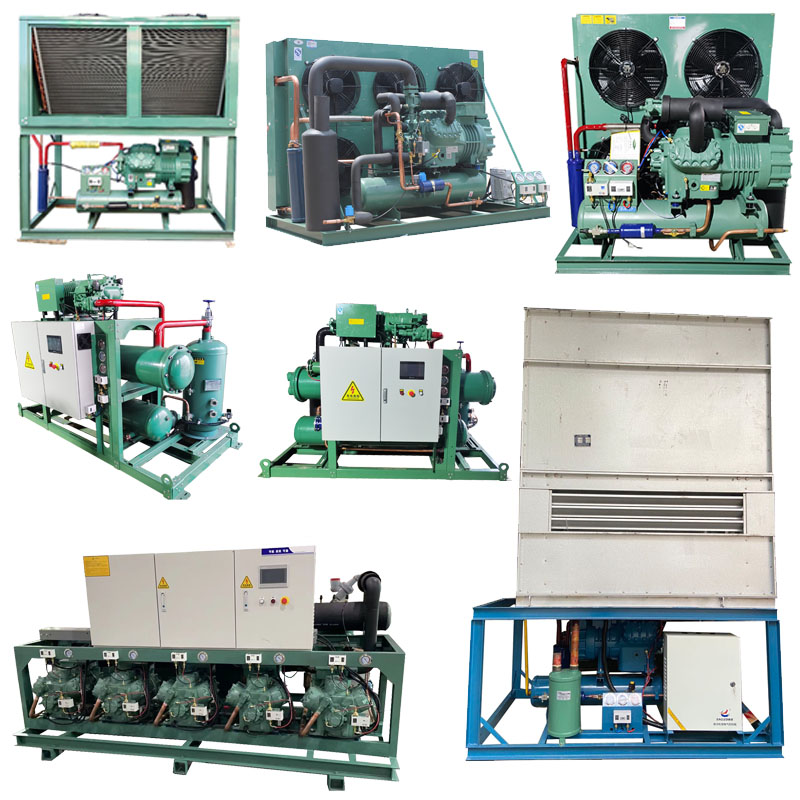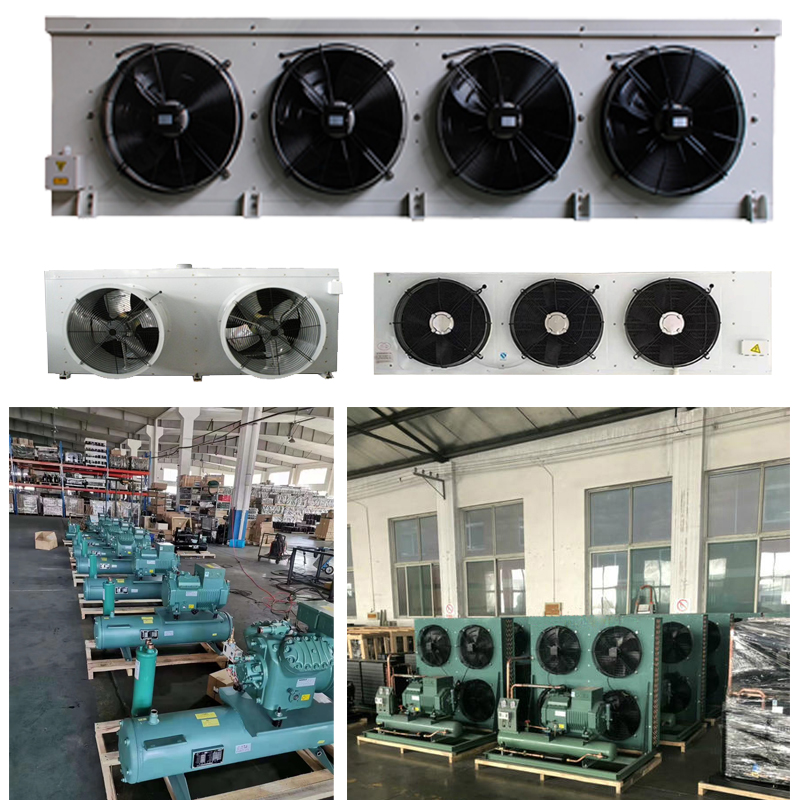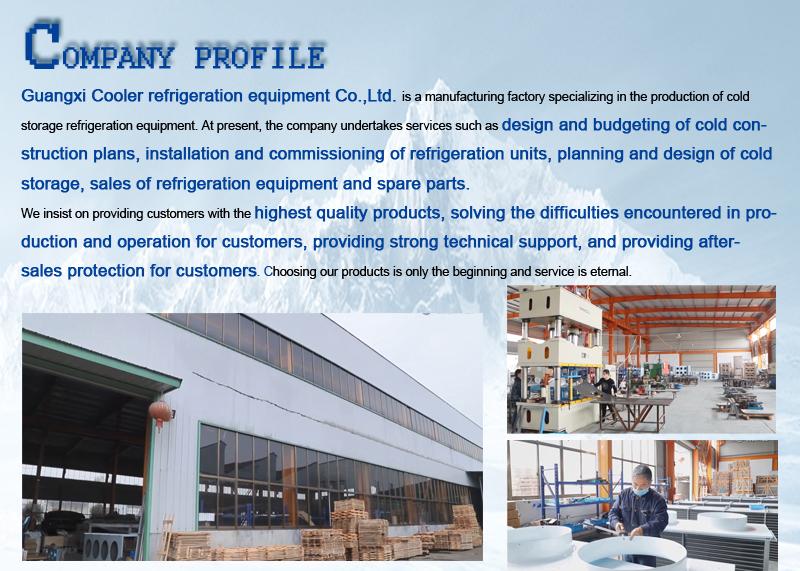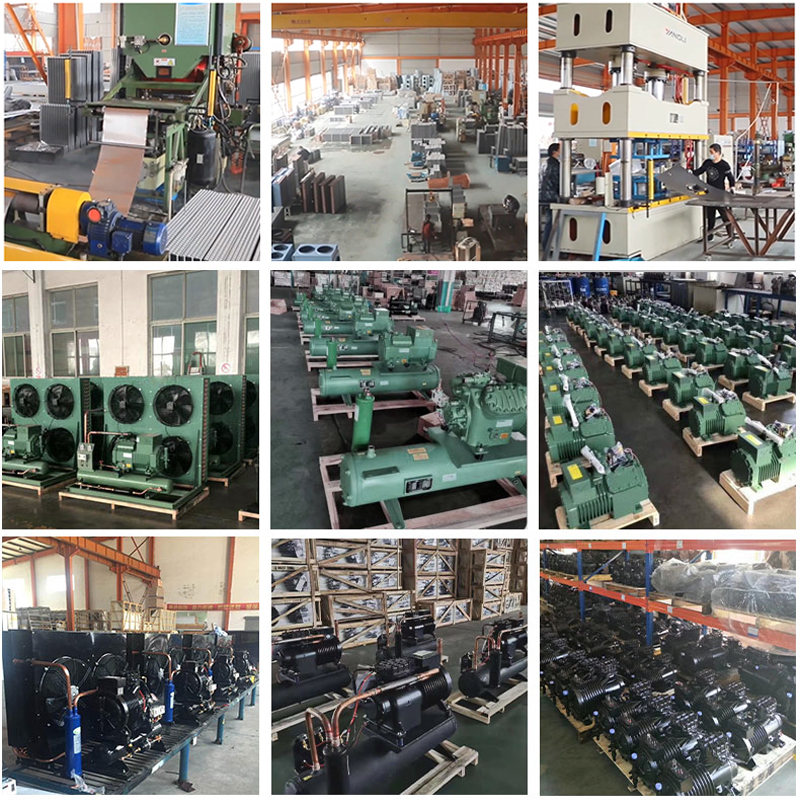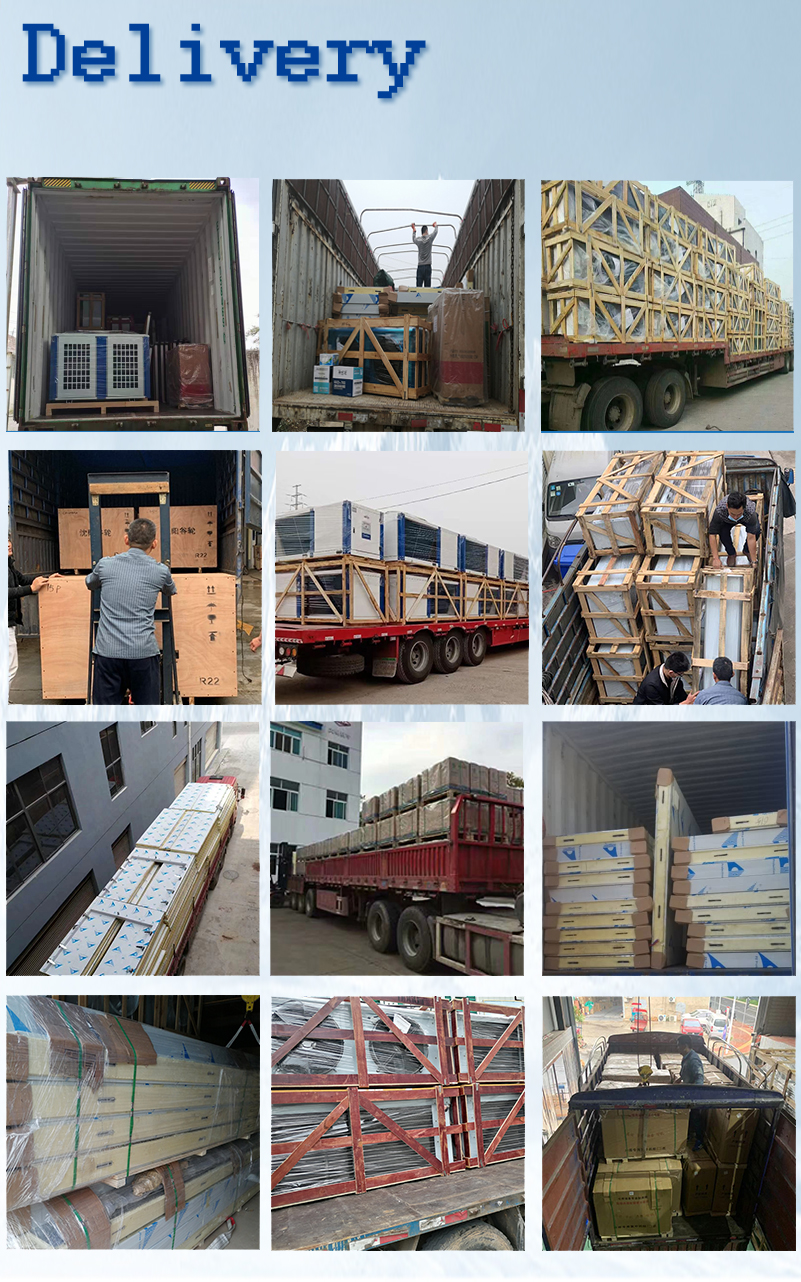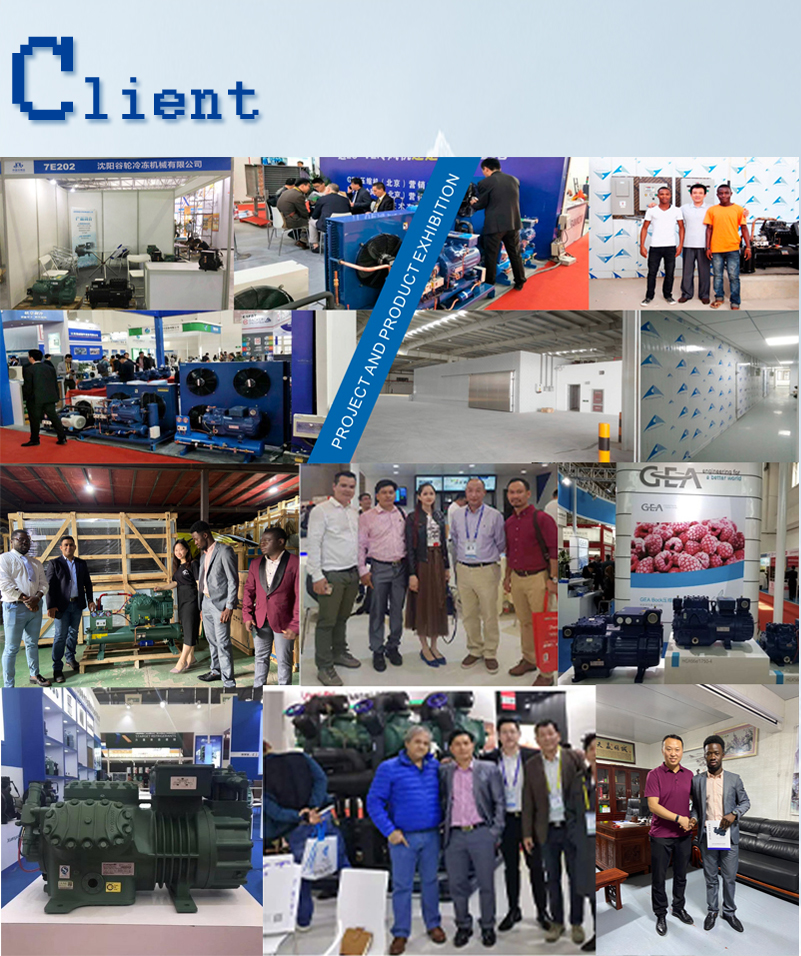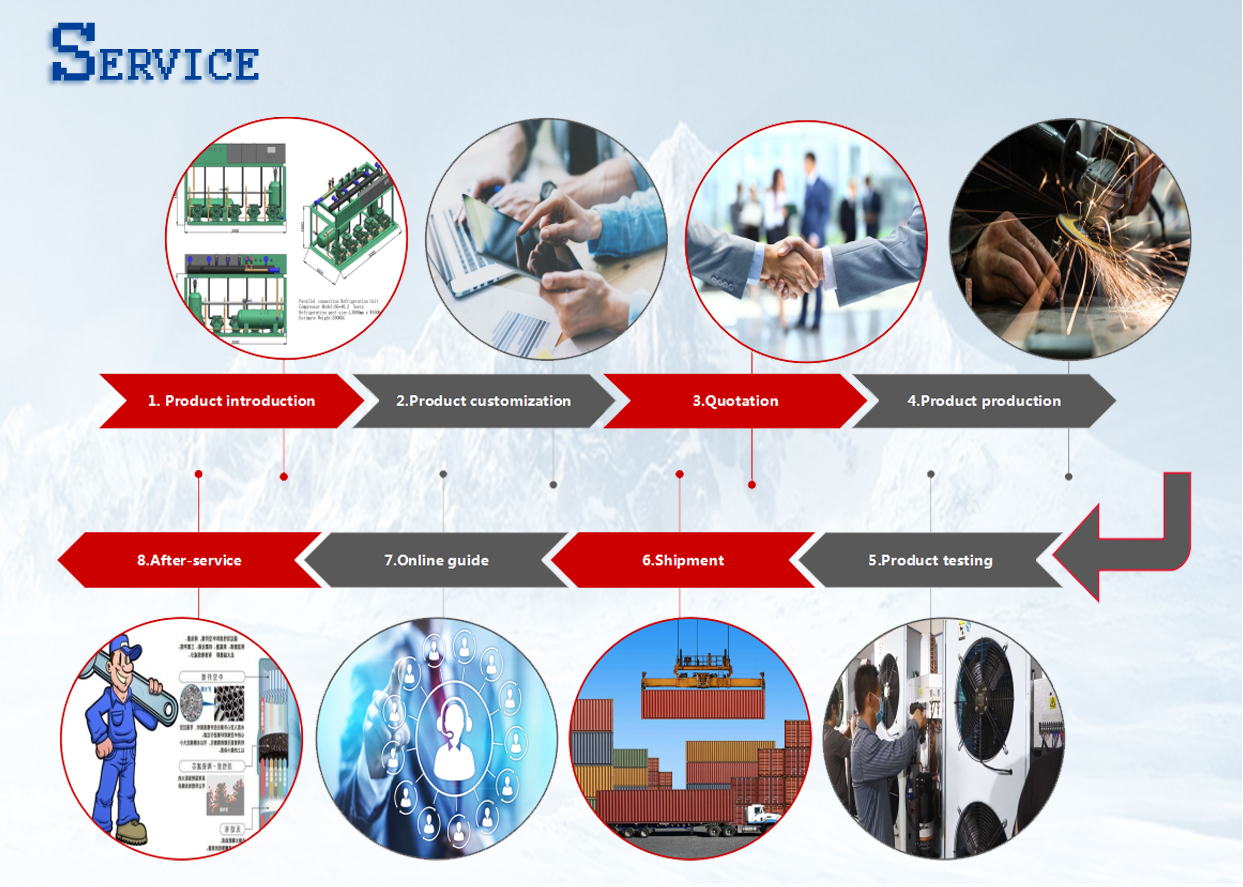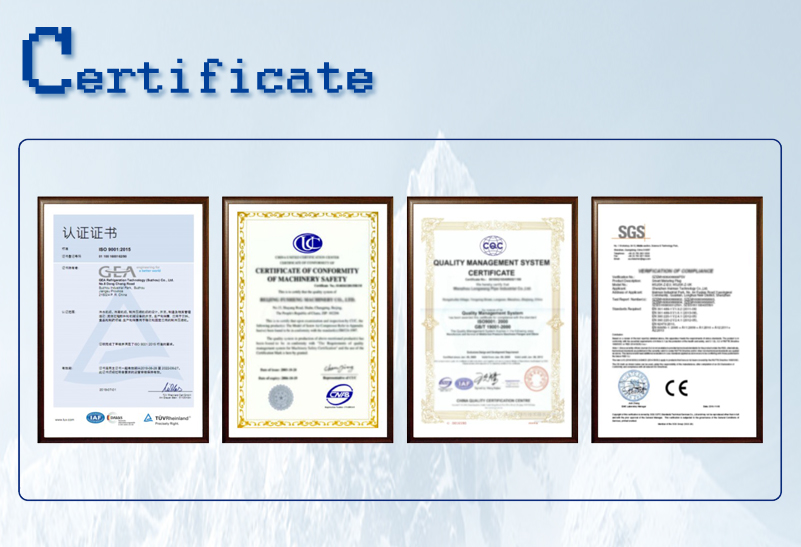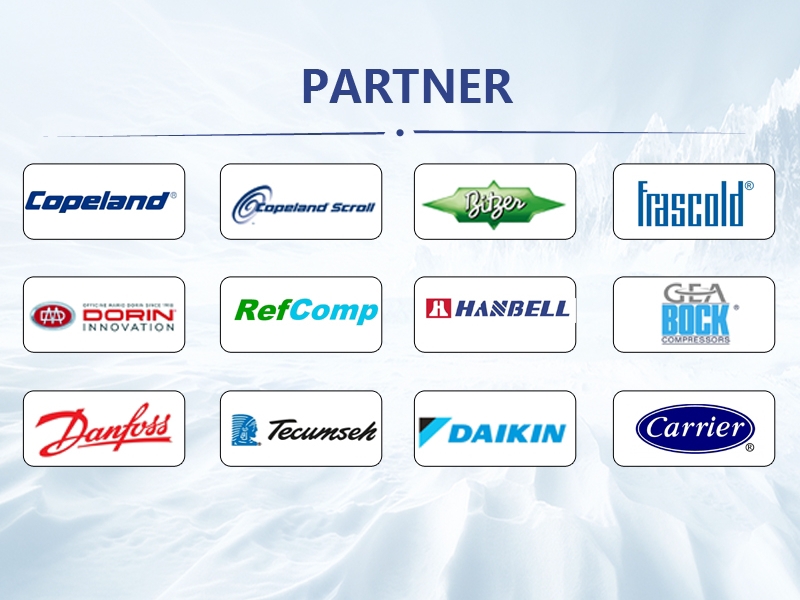 ---
---
Write your message here and send it to us