Product Detail
Product Tags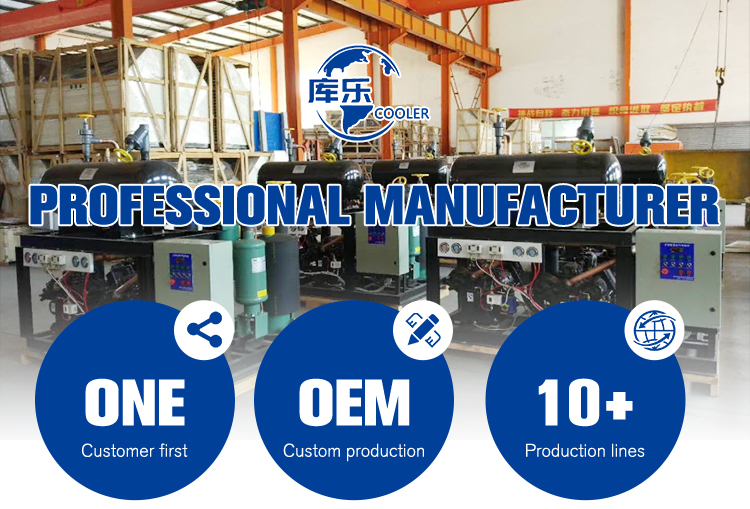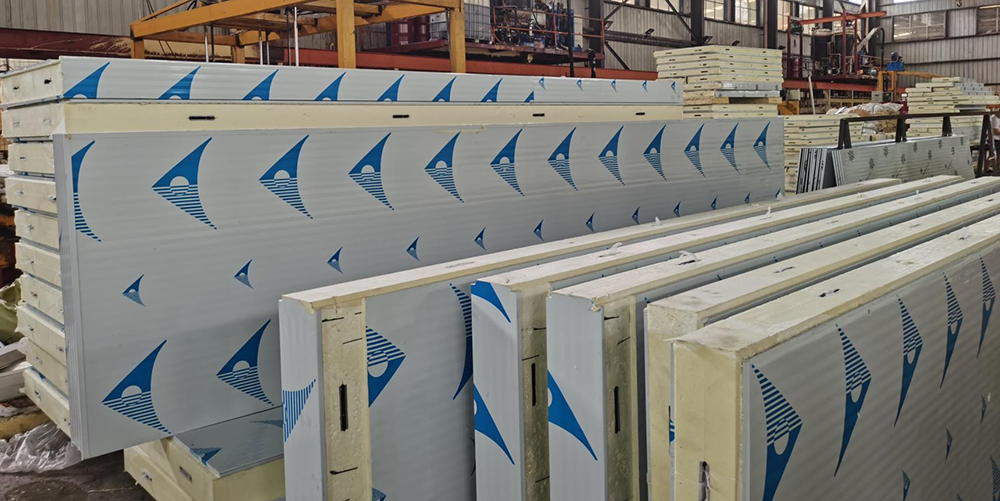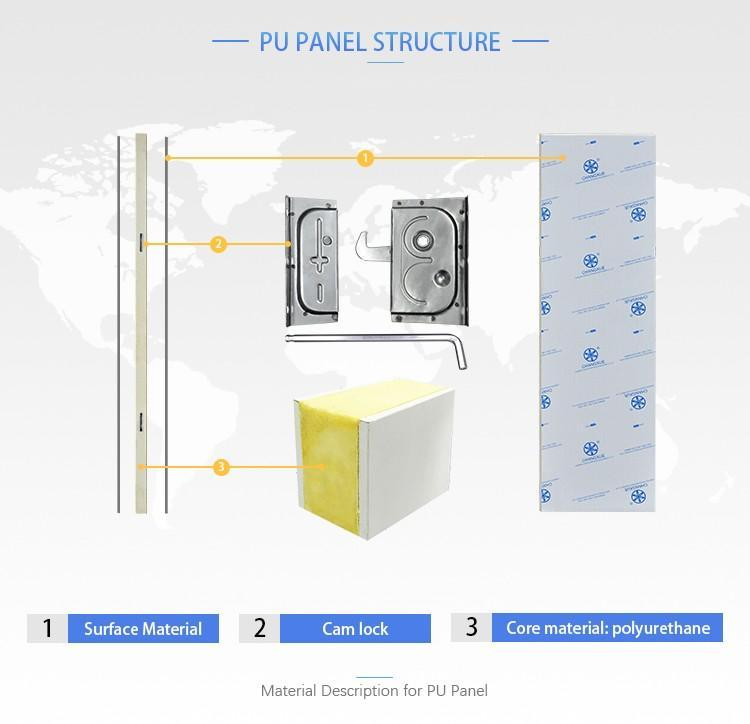 Pu sandwich panel structure
The cam lock Pu sandwich plate adopts cam lock connection, which is easy to install. It has the advantages of fire resistance, high compressive strength and good sealing. It is suitable for temperature from - 50 ℃ to + 100 ℃ ° C and is not easy to rot.
Pu sandwich panel takes polyurethane with excellent thermal insulation performance as the core material and precoated galvanized iron (ppgi / color steel), 304 stainless steel or aluminum as the external material. Pu sandwich panel can reduce the heat conduction caused by internal and external temperature difference and achieve the maximum efficiency of refrigeration and refrigeration system.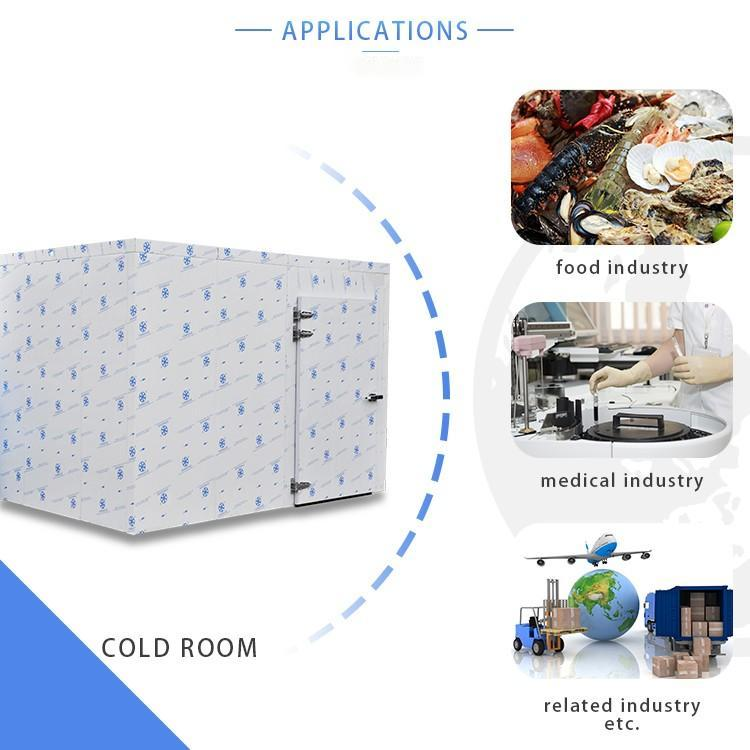 Different applicable temperature with different thickness of PU panel
| | |
| --- | --- |
| Thickness of PU panel | Applicable temperature |
| 50mm | Temperature 5°C or above |
| 75mm | Temperature -5°C or above |
| 100mm | Temperature -15°C or above |
| 120mm | Temperature -25°C or above |
| 150mm | Temperature -35°C or above |
| 180mm | Temperature -40°C or above |
| 200mm | Temperature -45°C or above |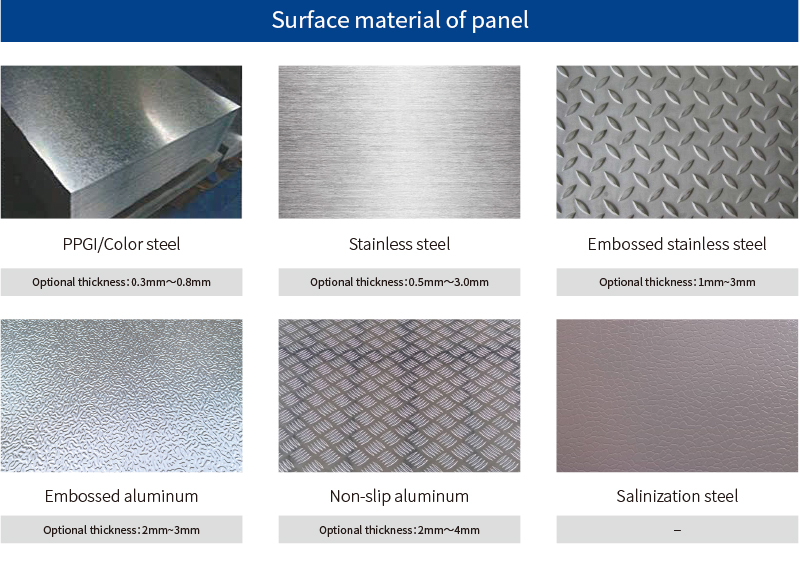 Brand:Guangxi Cooler
Type: Cold room panel
Size: Customized according to the size of the cold room drawing
Material:Zinc/PVC coated galvanized sheet steel / 304 stainless steel and the polyurethane insulation
Thickness:100mm
Insulated PUF (polyurethane foam) panels shall be minimum 100mm, 125mm, 150mm, 200mm thick, be of modular construction incorporating wall and ceiling panels and be of "woodless" type construction. Panels shall consist of insulation sandwiched between interior and exterior metal skin. Panel edges to have tongues and grooves that cam-lock together assuring an air tight vapor proof joint.
All panel insulation shall be density polyurethane foam insulation, Urethane insulation as herein specified shall be foamed in place and cured to a solid rigid state between metal panel skins at an average density of 40-43 Kgs/m². Urethane insulation shall be both vermin-proof and odor-proof. structure and conform to standards.
PUF (polyurethane foam) injected panel Interior & exterior wall panels and ceiling panels are made of as below
Zinc/PVC coated galvanized sheet steel different thickness
Stainless steel S.S 304 Interior & exterior different thickness
Non-slippery aluminum checker plate of floor different thickness
For assembling of panels quick latch eccentric fasteners/dual effect cam locks to be used which are made of non-corrosive Chrome plated complete for tightening/fastening.
---
Previous:
4VCS-10.2-40P 10HP CONDENSER UNIT
---
Write your message here and send it to us